Future Computer Science Majors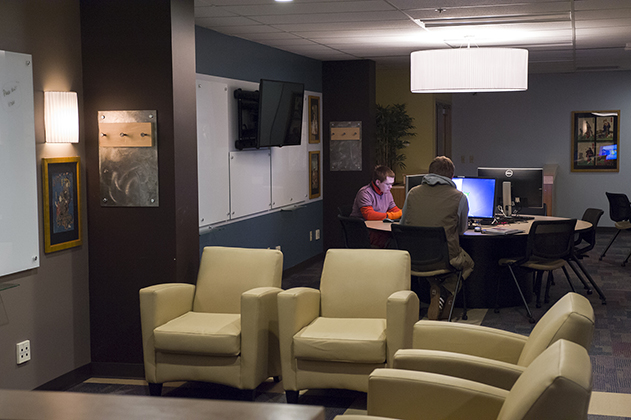 Our Computer Science bachelor's degree provides every student with a strong fundamental understanding of the computer science field. Because this area of study is so diverse, our curriculum is designed with considerable flexibility for a varied experience. Students may select from exciting computer science electives such as artificial intelligence, computational biology, computer networks, databases, embedded systems, multimedia, operating systems, software engineering, web design and special topics courses. Students who complete a bachelor's degree will find themselves both highly marketable and well-prepared for graduate school or their career.
This is a four year degree intended for students who want to prepare for careers that involve computing and computers. Students can pursue either the professional option or the interdisciplinary option.
The professional option allows a student to delve more deeply into both computer science and related technical areas. The compilers course, CSCI 468, serves as the capstone course for this option. A compiler takes a program written in a programming language such as Python or Java and translates it into something that the computer can understand. A minor in another department, such as business or mathematics can strengthen your marketability.
Many opportunities and challenges lie at the intersection of technology and other fields. The interdisciplinary option allows a student to pursue a minor of choice such as Entrepreneurship, Math, or Japanese Studies. During a student's senior year, the minor area is connected back to computer science through a senior project. CSCI 482 and CSCI 483 serve as the capstone for this option.
The bachelor's degree is accredited by the Computing Accreditation Commission of ABET:
111 Market Place, Suite 1050
Baltimore, MD 21202-4012
Telephone: 410-347-7700
We also offer graduate programs leading to the M.S. and Ph.D. degrees in Computer Science.
Before jumping into a BS in Computer Science, it is helpful to understand the overall structure of Montana State University academics. MSU has Colleges of Agriculture, Arts and Architecture, Business, Education, Health and Human Development, Engineering, Letters and Science, Nursing and Honor's. The Gianforte School of Computing is housed in the Norm Asbjornson College of Engineering. In order to earn a degree in Computer Science, then, students must satisfy the three entities of the University of which our School is a part. Therefore, students earning a BS degree in Computer Science must meet the requirements of