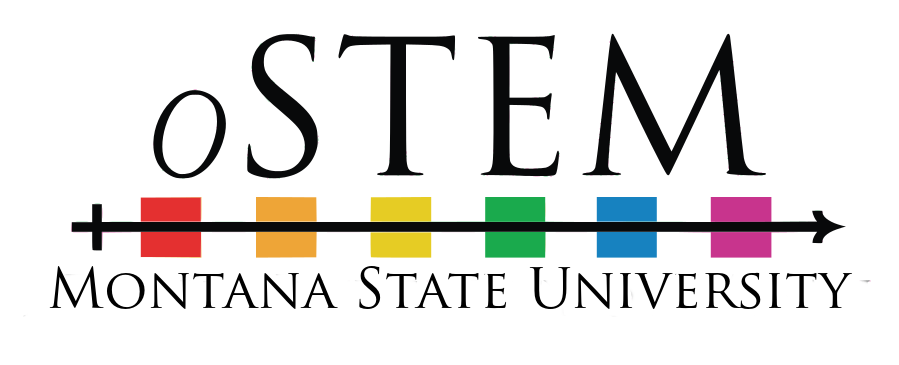 oSTEM at Montana State University Student Club
2022 oSTEM Conference
oSTEM (Out in Science, Technology, Engineering, and Mathematics) is a national organization dedicated to educating and fostering leadership for LGBTQA+ students in STEM fields.
MSU's local chapter is oSTEM at Montana State University.
Join our listserv and more by visiting the oSTEM @ MSU LinkTree.
The 2022 national conference will take place from Thursday, November 10th through Sunday, November 13th in Boston.
If you are selected to participate, you will receive shared lodging, meals and registration!
We anticipate that as many as 16 students could be sponsored!
Application Update
16 students have been selected to participate!
Mandatory meeting: Wednesday, September 28th at 6:00 p.m. in Barnard 347.
At the meeting, everyone will register.
At the meeting, everyone will complete a Participant Travel Form.
At the meeting, everyone will sign a Travel Authorization Form, prepared by Shelly.
Student Cohort
Aaron
Grace
Hannah
Rachel
Tierney
Grant
Jacob
Madeline
Logan
Ari
March
Boone
Bau
Ryley
Hailey
Miranda
Trip Logistics
Thursday, November 10th

Fly to Boston (6:49 a.m. - 3:46 p.m.)
Group Dinner in Boston

Friday, November 11th

Conference Day (conference provides lunch)

Saturday, November 12th

Conference Day (conference provides breakfast, lunch, dinner)

Sunday, November 13th

Conference provides breakfast
Return to Bozeman (11:33 a.m. - 9:09 p.m.)
Recent Conference Photos